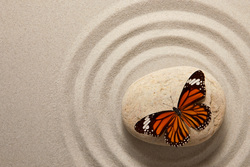 My overall approach to therapy is client centered. As we work together, my focus will be on the unique person that you are and the specific issues you wish to address. I employ a variety of tools and techniques to help you achieve your goals. We may use a single modality or a combination of techniques but this will always be based on your specific needs and circumstances.

As the work of therapy progresses, and as your needs and goals may change, we may bring in new therapy tools – whatever is the best fit for where you are, at any given time.

Below is provided a list of some of the Tools and Techniques of therapy I may use.
---
Tools and Techniques


Body-Mind Psychotherapy
Cognitive Behavioral Therapy
Contemplative Psychotherapy
EMDR (Eye Movement Desensitization Reprogramming)
Family Systems Therapy
Guided Therapeutic Imagery
Holistic Psychotherapy
Interpersonal Psychotherapy
Mindfulness-based Approaches
Narrative Therapy
Positive Psychology
Psychodynamic
Solution Focused Therapy
Transpersonal Psychotherapy
Trauma-Based Therapy

---