New Client Information Packet
If you have scheduled an appointment, you may wish to download this New Client Information Packet and bring it with you to your first appointment.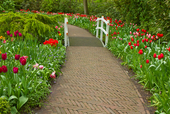 There is a certain amount of information that is necessary to collect before therapy can begin. This
New Client Information Packet
is provided here as a convenience to new clients who may want to get a head start on the paperwork, in lieu of arriving early to the 1st appointment.
Please know that if any of the questions asked on this form cause you any discomfort, it is perfectly ok to leave those questions blank. Because the completed form may contain sensitive information about you, it is not editable online. It is best
not
to email this form to me, as your privacy cannot be protected during email transmission. Rather, please bring the competed form with you to your first appointment. You can download this form by clicking
here
.
---
Confidentiality and Privacy Policy
Your privacy is important to me. A download of my complete
Notice of Privacy Practices
which closely details the regulations of the HIPAA law is available to you by clicking
here
.
In summary of important features of the Confidentiality/Privacy Practices and HIPAA law, you can be assured that our conversations and my records will be held in the strictest confidence, as protected information according to my professional code of ethics and by law. A few exceptions to this rule exist, which are important to understand. Confidentiality is not guaranteed in cases of: 1) a person's intent to harm him/herself or intent to harm another; and 2) when there is current or future threat of abuse of a child or elderly person. Also, in rare circumstances, a court may be able to order a professional therapist to release information. Please know that this is an extremely rare circumstance. In any other situation, you will be asked to sign a "Consent to Release" form when you desire that certain information be released to another party.